For most of us we spend all year working hard just to be able to spend one or two weeks of the summer on holiday. It's a large expense each year for such a short amount of time so it has to be just right.
My partner and i have 4 children between us and have never been able to afford a holiday abroad for the 6 of us so each year we spend our free time on a different type of English holiday.
We have done Butlins and Haven, Camping and Caravaning, Chalets and Apartments.
This year, as our 4 children reach different stages of teen years, and for me a possibility of it being a final holiday with my almost 17 year old son, we spent our time in a beautiful cottage in Yorkshire.
As our children get older it has become a worry each year about how the holiday will go and what we can do to keep them entertained on a low budget.
This year i think we got it just right so i decided to write 4 or 5 blog posts on what we did and how we survived our week in the hope that it may give tips or inspiration to others in the same situation in the future.
ACCOMMODATION
So after deciding on our destination we searched for accommodation in Yorkshire and our search led us to Maple Cottage (below).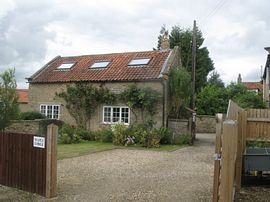 This gorgeous 3 bedroomed 4* cottage situated on the A170 between Pickering and Scarborough awaited our arrival last Saturday after a long drive and rather torrential rain! Immediately on entering there was a real warmth to the cottage and a satisfaction that we had made the correct choice.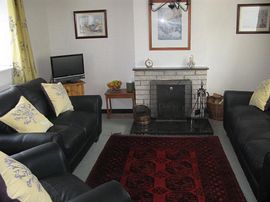 Maple Cottage has been converted from stables and groom's cottage, it's beautiful and , in my opinion, the owners have set it up just right with the inclusion of a dishwasher and washing machine for mum; barbeque in the courtyard for Dad to cook on a hot evening; and free wifi
for the teenagers so that they can still keep in touch with their friends on Facebook!!
Also included were a selection of family games, a variety of books,dvd and cd player and storage facility for bikes.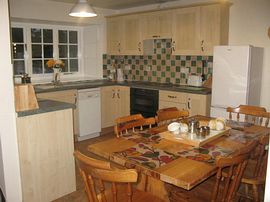 If you would like to see more of Maple Cottage you can find their website HERE .
During our stay we found no faults whatsoever and would highly recommend it for any family holiday.
And so this ticked the first box on our survival holiday plan for this year!
My next blog post will be about the catering!Many thanks for popping by and please feel free to leave a comment below if you found this interesting of have any suggestions to make.
Until next time
xxxx